Everything to Know About the 15th and Final Season of 'Supernatural'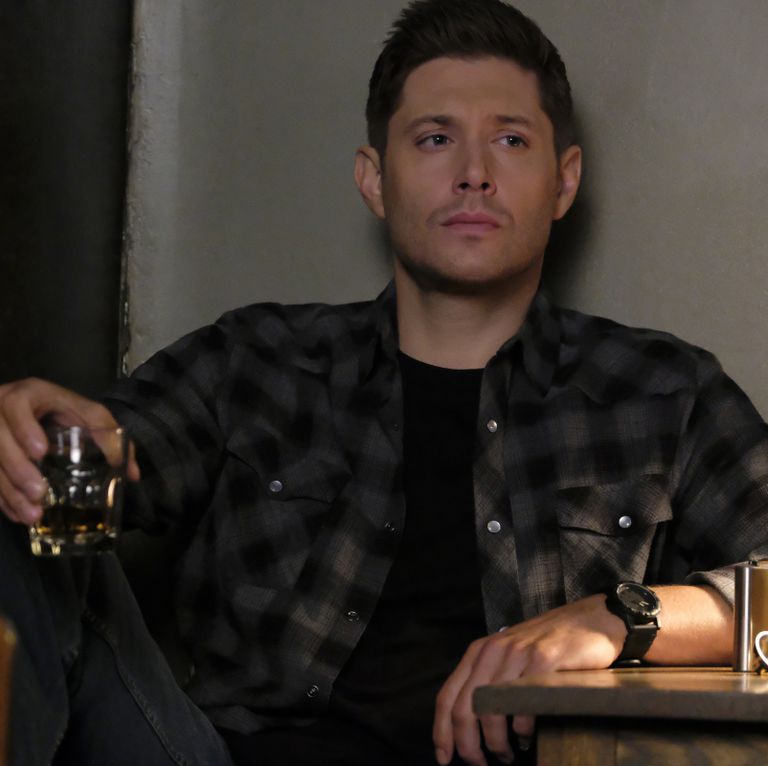 @COSMOPOLITAN

@Emily Tannenbaum
Well, SPN fam, it's been a nice, long road trip in Baby for the past 14 years, but it's time for Sam and Dean Winchester to close the trunk for good. It's true: Back in March, Jensen Ackles, Jared Padalecki, and Misha Collins stunned fans when they announced that season 15 would be their last. As much as I wanted the possibility of a spin-off to be true, it looks like the brothers and their guardian angel have only one season left to right all of Chuck's big season-finale wrongs.
That brings us to where season 14 left off. Jack is dead (but not, like, dead dead—he's in the Empty with Death hatching some kind of plan), while Sam, Dean, and Cas are surrounded by Zombies. In case you forgot, Chuck (aka God) got big mad when his "favorite show" didn't go the way he expected. Dean wouldn't kill Jack, and then Sam went and tried to shoot Chuck. If you remember, all the way back in the season 5 finale, "Swan Song," Chuck famously said, "Nothing ever really ends." Well, looks like God has changed his tune. "Welcome to the end," he said as he brought up swarms of souls from Hell, including at least some of Sam and Dean's old cases.
Here's everything we know about the 15th and final season of The CW hit series (check back as we get more info):
PREMIERE DATE?
Mark your calendars: Supernatural will return October 10. The CW also announced that Supernatural will keep its time slot, 8 p.m. ET Thursdays.Legacies will follow at 9 p.m.
HOW MANY EPISODES?
Season 14 was shortened from the usual 22/23 episodes to 20 episodes. Hopefully, we will get the full span for the big finale, but it's likely we'll see a similar episode count for the last season.
THE WORLD REALLY IS ENDING.
In a sneak peak of "The Winchester Mythology: The Choices We Make," a season 14 digital featurette, Entertainment Weekly revealed this quote from showrunner Andrew Dabb:
"God was not kidding when he said it was the end of this story. And by the end of this story, it means the end of the world. The question of what that looks like, the question of how Sam and Dean deal with that, I think those are the big things that we're going to explore going into season 15."

YES, THE OLD MONSTERS REALLY ARE COMING BACK…
Jensen confirmed what we all saw in the finale. "The world has just opened up, essentially, and all of those things that we have spent so many years fighting, they're going to come knocking now," he says in that same featurette. "It's going to be an all-out free-for-all. In my opinion, they're teeing up what could possibly be the best season of the show."
At the TCA's Jensen and Jared teased how the boys will deal with such a massive blow. Jensen says it comes down to one question: "Basically, is everything we've done our whole lives now erased—eradicated—because these things are back?"
…AND SO IS ADAM!!!!
Not many details about his return were revealed at Comic Con, but we do know Adam is back and still being played by Jake Abel. We last saw him go into the pit in season 5, and he's been presumably stuck in the cage with this world's Michael ever since.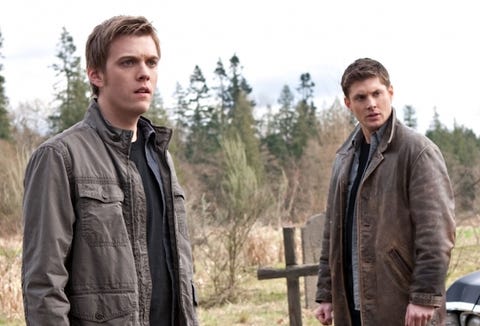 THE CW
BUT NOT, JOHN WINCHESTER…
Jeffrey Dean Morgan gave John Winchester a "pretty perfect" goodbye in the last season, according to the showrunner. Fiiiiiiiine.
SO, WILL CLAIRE NOVAK (KATHRYN NEWTON) RETURN?
One question on a lot of fans' minds is whether fan favorite Claire Novak will get a real goodbye in the final season. They're right to be concerned. Kathryn is a busy woman, what with The Society, Big Little Lies, and the new Pokémon franchise.
I can tell you that Kathryn is working hard to make it happen. "I don't know if I'm allowed to talk about that, but I want to be back and I've made it clear that I want to," she told Cosmo. "I think [the SPN family] feels like I left, but that's just not true. Like, I didn't leave."
It's all gonna come down to scheduling. That said, she does have an idea of what might happen to the rebel hunter, although of course she can't say. "So she's still a hunter for sure. And she's still out there in the universe," she teases. "I would love to wrap up that story line. That show is my favorite."