Laugh Your Way to Rock-Hard Abs With the 15 Funniest Movies of 2019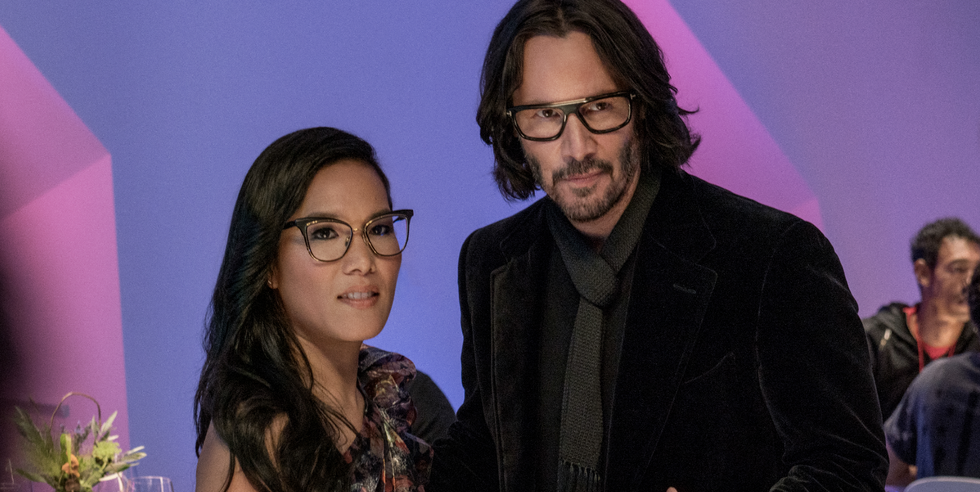 @COSMOPOLITAN

@Leah Thomas
So far, 2019 has been a year for a lot of things: Arya Stark, a surprise Jonas Vegas wedding, a T-Swift return (minus the Girl Gang). But it's also been the year for noteworthy comedies. From the female version of Superbad to another Amy Poehler/Tina Fey instant classic, 2019 has been good to us. So if you're looking for something to lighten the mood after you realize Kourt and Scott are perfectly happy co-parenting and will probably never get back together (I know, we're sad too), we've got you. Check out our list of 2019's best comedies (in order of release date).
1
'What Men Want'
In a girl-power remake of the 2000 Mel Gibson comedy, our girl Taraji P. Henson works in the male-dominated sports industry as an agent who has been passed up for a promotion she deserves. She goes to a psychic, drinks some random magical liquid, and *poof* she can hear men's thoughts (which is either a dream or a nightmare, can't decide). And in true female fashion, she decides to use her power for good.
Release date: February 8
2
'Isn't It Romantic'
Rebel Wilson and Priyanka Chopra are honestly all we need in a good female-driven comedy (but Liam Hemsworth doesn't hurt either). Rebel's character wakes up in an actual rom-com and has to figure out WTF is going on.
Release date: February 13
3
'Shazam'
4
'Little'
Think: Tom Hanks' Big but in reverse. A high-profile, no-nonsense boss, Jordan, somehow transforms into her 13-year-old self right before the biggest presentation of her career. Her assistant, Issa Rae (!), must help her get her act together before it's ~too late~.
Release date: April 12
5
'Someone Great'
Netflix's new film is kind of the opposite of your typical girl-meets-boy rom-com—our fave Gina Rodriguez gets her dream job in San Francisco (and dumped by her boyfriend) but decides to have one last night out with her best friends in NYC before moving. We want an invite next time.
Release date: April 19
6
'Drunk Parents'
7
'Long Shot'
Charlize Theron and Seth Rogen somehow become actual couple goals in their new film, Long Shot. Charlize's character, Charlotte, is running for prez when she decides to hire Fred Flarsky (Rogen) as her speechwriter. Also, Charlotte is Fred's former childhood babysitter and crush—somehow creepy and cute at the same time.
Release date: May 3
8
'Wine Country'
Amy Poehler, Tina Fey, Maya Rudolph, and Rachel Dratch (and more) have come together for this Netflix film where six friends travel to Napa Valley for a 50th birthday party. Honestly, we don't really care what else happens this movie—it's destined to be great.
Release date: May 10
9
'The Hustle'
In another Rebel Wilson–led 2019 comedy, she and goddess Anne Hathaway team up as scam artists who conspire to get back at all the men who have done them wrong, and we want IN.
Release date: May 10
10
'Booksmart'
We are *finally* given the female version of Superbad we've so desperately needed. High-achieving teens Amy and Molly decide to have one night of partying before they both head off to Ivy League schools in the fall. Oh, and did we mention it's Olivia Wilde's directorial debut? We are here for this.
Release date: May 24
11
'Always Be My Maybe'
This rom-com by comedians Ali Wong and Randall Park began the Keanu Reeves renaissance of 2019. That's all you need to know.
Release date: May 29
12
'Plus One'
Two singles team-up as each other's dates to survive summer wedding season? Can't relate. JK, I totally can.
Release date: June 14.
13
'Late Night'
Mindy Kaling and Emma Thompson (the power duo we never knew we needed) have come together to bring us Late Night. Thompson is a terrifying late-night talk show host who hires Kaling as her only female writer. Kind of like The Devil Wears Prada if Meryl Streep pulled a Grinch and grew a heart at the end.
Release date: June 7
14
'Once Upon a Time…In Hollywood'
Not sure Tarantino would appreciate his masterpiece starring Brad Pitt and Leonardo DiCaprio as two washed-up Hollywood relics fighting off obscurity in 1969 Los Angeles being called a comedy, but it's definitely the funniest movie involving the Manson Family there will ever be.
Release date: July 26
14
'Zombieland: Double Tap'
It's not out yet, but this is already the funniest movie of the year. Can you believe it took 10 years for Hollywood to bang out a sequel to the zombie apocalypse movie that taught us the last ing power of Twinkies?
Release date: October 18