What's the Deal With Hannah and Dylan on 'Bachelor in Paradise'?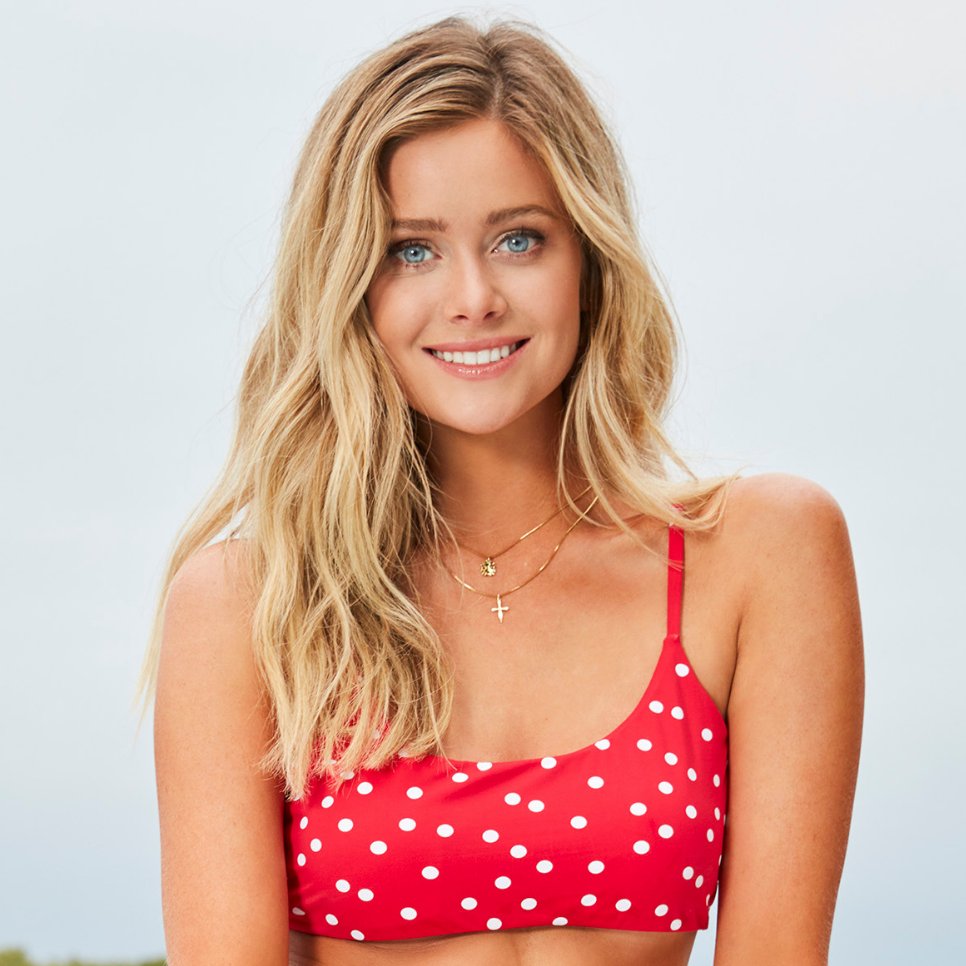 @COSMOPOLITAN

@Hannah Chambers
Bachelor in Paradise is finally here! Thank god, because it would have been really brutal to go a single week without seeing Chris Harrison, right? Anyway, our beloved host is clearly working his magic this season, because everyone's getting engaged. Okay, I exaggerated…but three couples are rumored to be, including Hannah Godwin and Dylan Barbour, who everyone is already low-key obsessed with.
Before we dive into what we know about these two, let's address the Blake-sized elephant in the room. BiP contestants Blake and Caelynn dated for a hot second before he ghosted her. Then, they hooked up again…but Caelynn caught him messaging Hannah. Now, they're all on an island together being filmed by cameras. Uh, ew. In the premiere, Blake ends up flirting with Hannah for a short time, but then moves on to Tayshia. So, there was allegedly a brief moment between Hannah and Blake, but according to Reality Steve's spoilers, she's all about Dylan now.
SOME QUICK BACKGROUND INFO…
Hannah Godwin was on Colton's season of The Bachelor. She really thought that she would end up engaged to him, but in the Paradise premiere, says that she's changed a lot since then.She's a 23-year-old "content creator" from Birmingham, Alabama, and casually has one million followers on Instagram.
Dylan Barbour was on Hannah's season of The Bachelorette. He's a 24-year-old tech entrepreneur from San Diego, California. He'd probably make a really great Instagram husband.
TWITTER LOVES THEM.
I mean, two non-problematic favs? In…a couple? Has this ever happened in the history of Bachelor Nation? It really doesn't feel like it. There's always one dud.
IT WAS PRACTICALLY LOVE AT FIRST SIGHT.
Hannah seemed to be kind of bummed that Blake went for Tayshia, but Dylan swooped in right away. Even though he admitted that he thinks she's out of his league (Dylan! Have confidence!), he "stole her for a second" to let her know that he's got the feels for her. I love this for them.
BUT LIKE, THERE'S DRAMA.
Oh, LOL. You thought ABC was going to let a cute little relationship develop on reality television without a big ol' mess?! Are you new?! Dylan is seen crying in the series promo that aired during the premiere, so it's fair to assume that there is danger ahead. Oh, and is this Hannah making out with Wells? This is going to be a disaster. I can't wait.