Power's Joseph Sikora Praises LaLa Anthony On Instagram After Shock Episode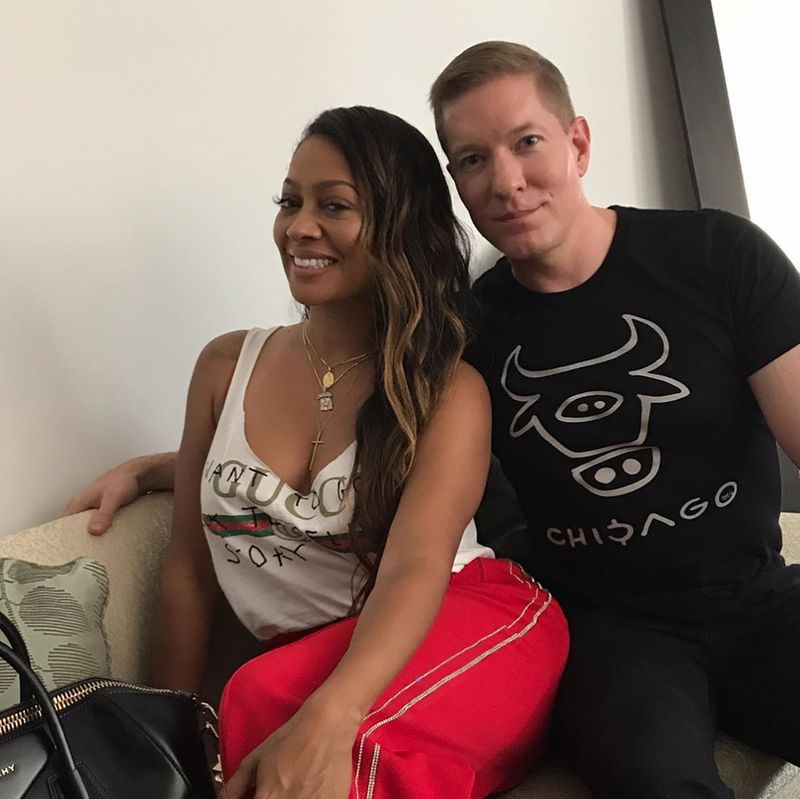 Tommy and Keisha were involved in some emotional scenes during the most recent episode of 'Power'.
If you've been keeping up with 'Power' season 6 you'll know just how musch of a rollercoaster the whole thing has been – SPOILERS LIE AHEAD.
Many notable characters have died during this final season, including lawyer Joe Proctor, informant Maria Suarez and policeman Jerry Donovan – but now we sadly add LaKeisha Grant to that list and the cast have shared some heartfelt messages following the latest emotional scenes.
Following the dramtic scenes which saw Tommy head off to propose to Keisha before finding her dead, 'Power' actor Joseph Sikora shared the pictures above on his Instagram alongside a touching caption in tribute to Keisha actress LaLa Anthony.
Sikora wrote, 'This is a celebration of craft, talent, friendship and love. Six seasons of comradery, growth and stories. Love you @lala'.
LaLa Anthony herself also took to Instagram to thank her 'Power' castmates and reminisce on the last six seasons of playing LaKeisha Grant.
Writing on Instagram, LaLa Anthony said 'Last night was so emotional for me. This was hard to watch. I want to thank @50cent & @courtneyakemp for giving me the chance to bring LAKEISHA GRANT to life. I'm forever grateful to the two of them for believing in me.
Thanking Tasha St. Patrick actress Naturi Naughton and Tommy actor Joseph Sikor, she added, @naturi4real you are an amazing talent and an amazing friend. Im so glad we took this ride together. @josephsikora4 I thank you everyday for the work we did. You are phenomenal! That final scene, when you walked in and dropped to your knees…WOW. You pushed me to grow as an actor & a person. I was honored to be your KEISHA. I'm going to miss working with you so much.'
James St. Patrick actor Omari Hardwick and Power's huge fanbase also got a mention, with LaLa Anthony continuing, '@omarihardwickofficial & the the rest of the POWER cast and crew my love for all of you runs deep. We are a family and finally to the fans of Power. I love all of you so much. Thank you for taking this ride every season with us. You have made Power a show people will never forget. Thanks for riding with Lakeisha. Whether you loved her or hated her…I appreciate you so much. Love really makes you do crazy things‼️ From the bottom of my heart Thank you. Thank you. Thank you. RIP LAKEISHA GRANT… I love you.'
Tasha St. Patrick actress Naturi Naughton also posted an emotive message following the scenes showing Keisha's death and she wrote, 'Tonight's episode was hard to watch! @lala you have been so amazing to work with and I'll never forget our journey as #BFFs on this show! Lakeisha's role may have ended on #PowerTV, but you and I will Always Be Friends! I'm so proud of you girl! Watching you grow and seeing you shine has been a true joy! Love u #LakeishaAndTasha4life #icried #DayOnes 🙌🏾 #RIPLakeisha'

Image Source:*Instagram <

Source:capitalxtra.com