Olivia Jade says she wants to 'move on' in first video blog post since college admissions scandal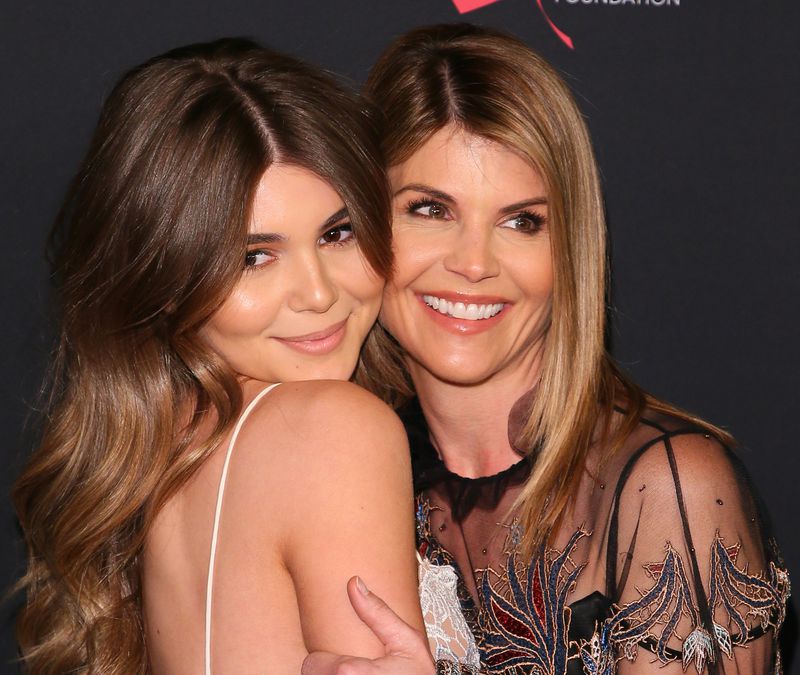 Lori Loughlin's daughter said she's eager to move on in her first video since the college admissions scandal emerged.
Olivia Jade Gianulli, who has nearly 2 million subscribers on her YouTube channel, addressed her followers in a new video Sunday, saying she's legally unable to talk about the controversy that's swirled around her and her family since March.
"This is the best I can do and I want to move on with my life," Olivia Jade said during the two-minute clip.
"It's so hard because I'm not trying to make this about me or how I've been because that's not the point of this."
It was the first new upload from the 20-year-old video blogger in nine months. She said she's missed making YouTube videos during her extended absence and wavered on whether it was the right time to return to her channel.
Olivia Jade's parents — the "Full House" actress Loughlin and designer Mossimo Giannulli — are accused of paying $500,000 to get their two daughters admitted into the University of Southern California.
Loughlin and her husband have pleaded not guilty in the case.
In Sunday's video, which was titled "hi again," Olivia Jade teased that more videos are on the way.
"I've missed you guys so much and I'm just really excited to start filming again and to start uploading and I really hope you enjoy the vlog," she said.


Image Source:*Getty Images

Source:nydailynews.com